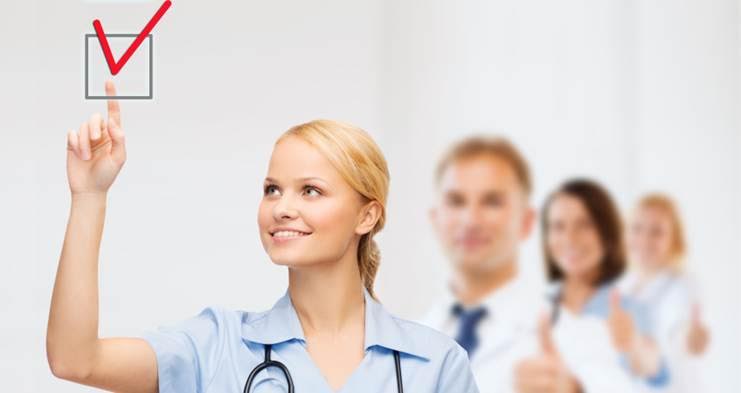 Enhance Patient Outreach with CarePassport to Improve HCAHPS Scores
Now that Medicaid and Medicare reimbursements are tied to Hospital Consumer Assessment of Healthcare Providers and Systems (HCAHPS) scores, healthcare providers have even more incentive to provide high-quality patient care and experiences.
HCAHPS surveys determine patient satisfaction using questions about noise level, nurse responsiveness, physician bedside manner, and willingness to recommend the hospital to friends and family. Low-scoring hospitals, healthcare facilities and medical practices are financially penalized by the Centers for Medicaid and Medicare (CMS), while those with high scores receive multiple benefits, such as CMS financial incentives and the ability to attract patients by marketing their increased transparency and positive results.
Patient satisfaction surveys such as HCAHPS can be helpful for improving measures of patient outreach and communication. Patient outreach engages patients, empowering them to have more control of their own care choices and lessening their anxiety. Therefore, one strategy for boosting HCAHPS scores is to enhance patient outreach by improving patient engagement.
Modern healthcare consumers enjoy ubiquitous Internet connectivity, thanks to a proliferation of cell phones, tablets and other smart connected devices. To improve patient engagement, healthcare organizations should reach out to them via digital and mobile channels, including patient engagement apps such as CarePassport.
CarePassport is a patient-centric mobile healthcare app that improves patient communication and engagement, while also simplifying care coordination and complex practice workflows. CarePassport makes it easier for healthcare providers to attract and retain patients by providing a mobile patient portal that streamlines:
Patient scheduling using iOS and Android calendaring
Patient reminders using push notifications
Pre-registration, including sending instructions and completing and signing e-forms
Advance appointment check-in using app interface
Patient ability to find co-payment and insurance information and nearby clinics and hospitals
Patient ability to receive and view medical images, clinical reports and educational content share them among healthcare providers and other caregivers
Direct patient communication via secure messaging
Discharge summary and instructions
Medication management, including reminders and follow-up notifications
Another way that CarePassport helps improve HCAHPS scores is by providing a complementary tool for measuring patient satisfaction. It allows healthcare organizations to collect and analyze patient data, using their own customized surveys to identify trends and solve problems.
With patient care quality and an increasing amount of revenue at stake, CarePassport helps improve the patient experience and boost HCAHPS scores while increasing clinical efficiency.