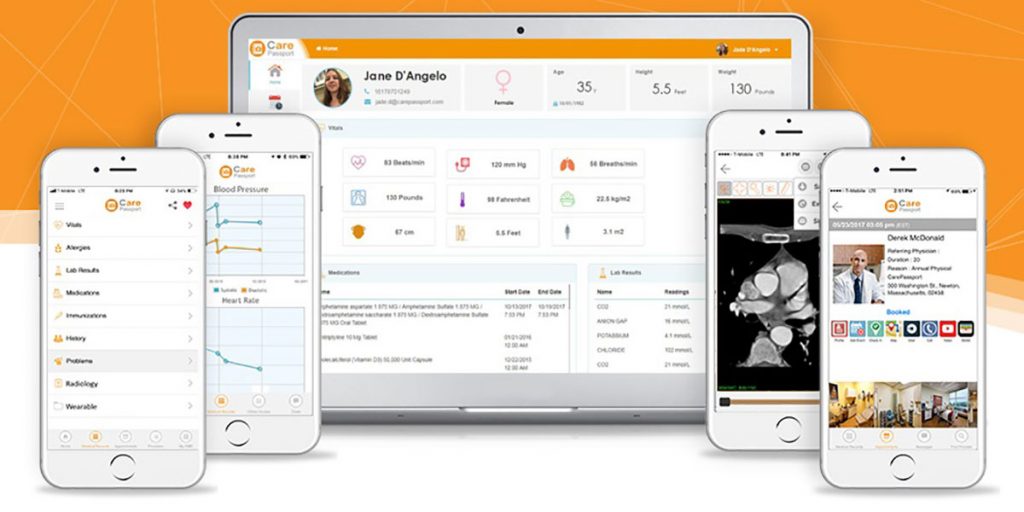 CarePassport®, a Boston-based patient engagement solutions developer, announced that Massachusetts General Hospital, a founding hospital of Partners HealthCare, will begin using CarePassport's digital health platform for patient monitoring and engagement in research studies.
With the revolution of Fast Healthcare Interoperability Resources (FHIR)-enabled applications, Massachusetts General Hospital – the largest hospital-based research program in the United States – selected CarePassport to enhance its research processes in clinical trials by enabling two-way communication with patients and collecting more structured health data throughout the patient's medical journey.
CarePassport is a patient-centric platform designed to address the challenges of healthcare content management, from medical images to multimedia files, health exams and visit reports. The platform integration framework is a suite of solutions that providers can customize for specific use cases. The open-architecture modular design means the app can interface with third-party systems, breaking down data silos from different departments and across multiple facilities.
The app connects with wearable and home-based monitoring devices, helping to gather and transfer patients' medical data including imaging, medications, vitals, etc. CarePassport also enables healthcare facilities to send surveys, educational material and discharge summaries to patients regularly to follow up during research studies or after medical visits.
CarePassport interfaces with a hospital's electronic health records system (EHR) using the FHIR or HL7 standard for information exchange. FHIR is currently implemented at hundreds of healthcare systems in the United States, with widespread national and international usage expected in the coming few years.
"We are incredibly proud to be working with Massachusetts General Hospital and Partners HealthCare. This relationship will bring together a leading healthcare research program with a state-of-the-art patient engagement platform that will help caregivers aggregate and view data in real-time, identify at-risk patients and help make better healthcare decisions" said Dr. Mohamed Shoura, founder and CEO of CarePassport.
MGH will use the CarePassport platform to conduct a research study to identify individuals with undiagnosed atrial fibrillation, seeking to prevent strokes by enabling early treatments. Using the CarePassport platform, researchers can collect home-monitoring data from medical devices and automate the transfer of that information into the hospital's EHR. The dataset and insights aim to enable Mass General to identify at-risk patients and automate targeted outreach.
"Our goal is to collect real-time information about a patient's health with an eye toward detecting potential problems, intervening at the earliest possible moment and preventing serious events from happening," said Dr. Jeff Ashburner, Principal Investigator of the study. "We are seeking better ways to leverage the technology that is literally right at hand to make a meaningful difference in the lives of patients."
Providing individuals with easy access to their health information is a key component of healthcare reform and the movement toward more patient-centered healthcare. The push for interoperability and empowering patients through new technology has never been stronger, and enabling better more comprehensive data collection during clinical trials and research studies is new ground for interoperability and FHIR implementation.